The History of the Club
The club was originally began in the brain of an ex-serviceman. Whilst ill with malaria the man talked about a "village club". The doctor who cared for him asked what had been on his mind. The man did not know but felt the village should have a club for the ex-servicemen to meet. From this beginning grew the Churchdown United Services Club. Land was obtained from the Churchdown Land Company and after a lot of fund raising the club opened in 1921.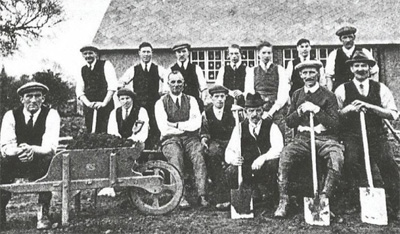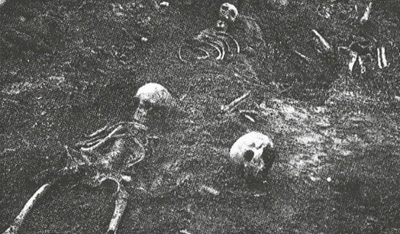 In 1924 the bowling green and tennis court were added. During the course of the building work (which was all carried out by members) a number of skeletons were discovered. Work was suspended whilst an Archaeological Society decided the skeletons had been in situ for many years and were Saxon in origin. The ground was a burial ground possibly during the black death.
The bar was moved and the lounge extended in the mid twenties. Also a billiard and small room were added on the south west side of the club. In 1938 the bar was extended by enlarging the lounge and another lounge was built.
During the Second World War soldiers returning from Dunkirk were stationed in Churchdown. Many workers from Dowty Rotol and the Gloucester Aircraft Company joined the club and for a while there was some overcrowding. It is interesting to note that in 1941 the Finance Committee paid off the clubs' debt of £1000.
After the war a complete new bar room was built capable of serving the lounge area and function room. The club continued to prosper and in the late seventies the grass tennis court was removed; replaced with two hard surface courts, and a double skittle alley and snooker room added. At this period club membership was 2000 and there was a waiting list to join.
At the start of the 21st century the fortunes of the club were not so good and it was decided that footprint of the club was too large for the membership. In 2013 the club leased the function room to a restaurant. The snooker table was moved into the end of the lounge - the snooker room becoming the new function room. So as of 2019 the club is still very much part of the village as was envisaged by the founders.